by Patty Williamson, orginally published on doorcountypulse.com>>
Sue Steckart Jarosh's third career as the author of children's books didn't begin until 2017, but it was something she'd been preparing for her entire adult life: five years as a first-grade teacher; more than 30 years as an owner, with her husband, Joe, of Jacksonport Craft Cottage; and, at that point, 10 years as Nana Sue to Abby, Anna, Madi and Camden.
After selling the Craft Cottage and moving to Baileys Harbor in 2015, Jarosh began leading daily tours of Eagle Bluff Lighthouse in Peninsula State Park and started thinking about a picture book that would tell the story of the 1868 structure. The history was there, but she needed a novel twist around which to create the narrative.
That twist came when a guest inquired about the lighthouse's vintage mousetrap, called the Iron Kitty. And just like that, the story was born: Walter, the youngest of seven sons of lighthouse keepers William and Julia Duclon, acquired a pet mouse named Max. By finding the key to unlock the tower so the light could be lit to guide boaters to safety during a storm, Max became the hero of Jarosh's first book, Door County's Eagle Bluff Lighthouse Mouse. A tiny mouse and key to accompany the book can be purchased separately.
The next book, Baileys Harbor Range Lights Rascal, features Abby and Anna Jarosh, the author's twin granddaughters, as Charlie and Willie Larson, sons of George and Gertrude, keepers of the range lights from 1882 to 1888. The book depicts the Larson boys helping with all the chores required at the lighthouse, fishing, playing checkers and marbles, and nursing back to health a wounded crow they named Rascal because he was attracted to shiny objects and was always snatching things.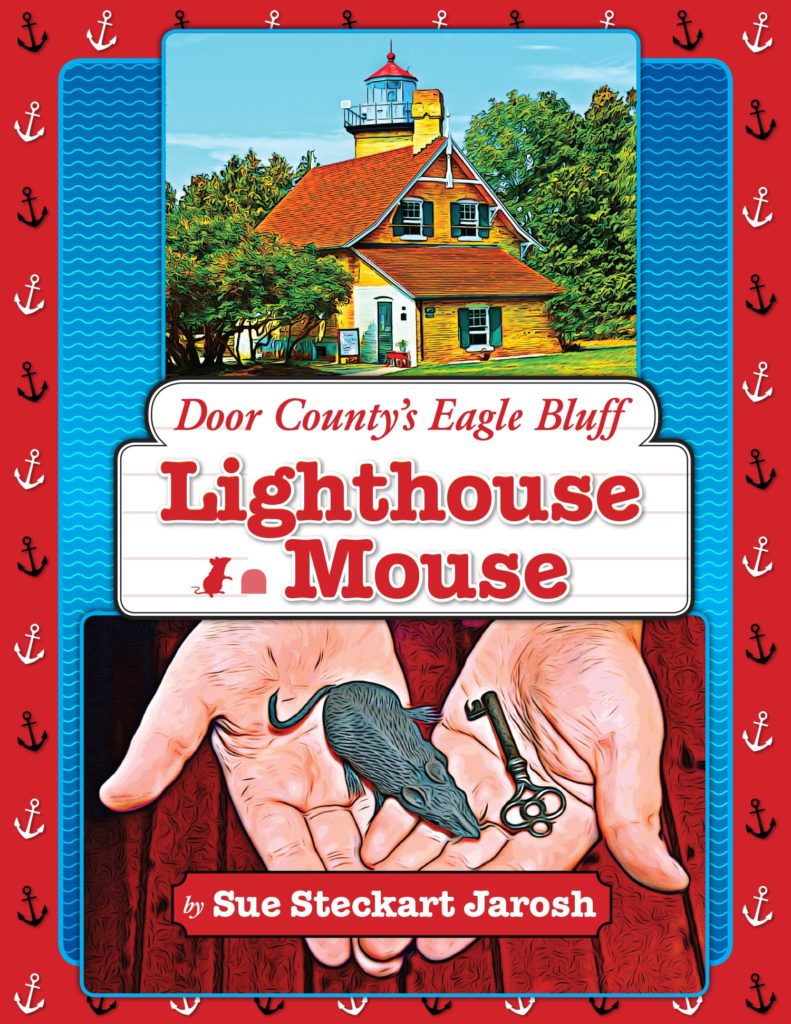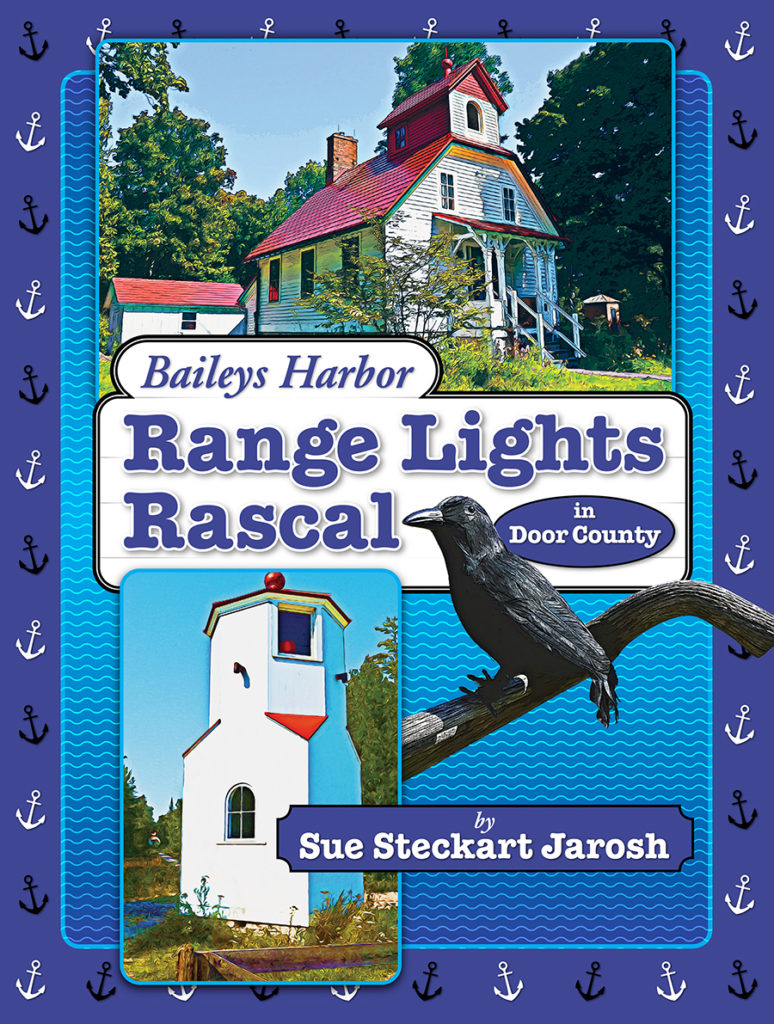 Of course, Rascal is involved in more than a few mysteries, and Charlie and Willie solve them just in time to save the day.
Jarosh's third book, Door County's Eagle Bluff Lighthouse Hero, features the adventures of Irene and Elizabeth Anderson (again, Anna and Abby), who arrive to spend the summer with Aunt Julia and Uncle Will. Harriet and Earl Anderson, cousins from Ephraim – who are real-life cousins Madi and Camden Jarosh – share the fun and chores at Eagle Bluff and visit Anderson's Store and Wilson's Ice Cream Parlor.
Madelyn's Magical Door County Balloon, Jarosh's most recent book, was written in response to customers' perennial question during the years when she co-owned the Jacksonport Craft Cottage: "What is there for kids to do in Door County?"
In the rhymed story, Madelyn (Madi) dreams that her magical birthday balloon carries her and her little brother, Macallister (Camden), on a whirlwind trip up the east side of Door County, across Death's Door to Washington Island, and back down the west side to Sturgeon Bay. Nearly 150 digitized photos depict the children's fun at 34 locations, including Al Johnson's Swedish Restaurant, the Cana Island Lighthouse, Cave Point County Park and many more.
This summer, a book set on Cana Island is being developed to feature Jarosh's grandson, Camden, whose discovery is part of his Cana Island adventure. Next in line is a story about Northern Sky Theater and the friendly raccoon that apparently tracked the company from Peninsula State Park to its new Gould Theater at Highways F and A. Jarosh began planning this book with the late Neen Rock, Northern Sky's longtime stage manager, and it will be dedicated to her.
And Jarosh has another idea. In addition to the many hats she's worn, she also baked kolaches for more than 20 years for Jacksonport's annual Maifest and Cherryfest. The Kolache Caper may be her seventh book. She's saved 20 years' worth of pictures that could come in handy.
Jarosh's books are available at local shops and from Door County Polar Bear Press (doorcountypolarbearpress.com).